Our Top Video Camera Manufacturer
1. Panasonic
Country: Japan, Osaka
Panasonic Corporation a Video camera, formerly known as the Matsushita Electric Industrial Co., Ltd., founded by Kōnosuke Matsushita in 1918 as a lightbulb socket manufacturer, is a major Japanese multinational electronics company, headquartered in Kadoma, Osaka. Website:http://www.panasonic.com/global/home.html
2. Sony
Country: Japan, Tokyo
Discover a wide range of high-quality products from Sony and the technology behind them, get instant access to our store and Entertainment Network. Website:http://www.sony.net/
3. Black Magic
Country: Victoria
Blackmagic Design is an Australian digital cinema company and manufacturer based in Port Melbourne, Victoria, Australia. It designs and manufactures broadcast and cinema hardware, most notably high-end digital movie cameras, and also develops video editing software, such as the DaVinci Resolve and Blackmagic Fusion applications. Website:https://blackmagicdesign.com/
4. Marshall electronics
Country: USA
For over 30 years, Marshall Electronics, Inc. has been a leading worldwide provider of professional audio and video technologies for broadcast TV, corporate AV, Unified Communications (UCC), studio audio production, and industrial OEM.
Marshall is a privately owned American company with four distinct operating units: Marshall Broadcast & AV, Marshall Optical Systems, MXL Microphones, and Mogami Cable & Connectors. Marshall operates manufacturing facilities in the US, China, Japan, and Korea. Website:http://www.marshall-usa.com/blog/tag/marshall-cameras/
5. Bexel
Country: USA
Bexel provides equipment rentals and broadcast services for a variety of production applications including Video, Audio, RF Comms, Fiber, Graphics, Workflow Solutions, and Custom Flypack Builds. We offer daily and weekly rates for video equipment rentals, with 24/7 technical support available. Website:https://bexel.com/product-category/camera/
6. JVC
Country: Japan
Victor Company of Japan, Ltd., TYO: 6792, usually referred to as JVC or The Japan Victor Company, is a Japanese international professional and consumer electronics corporation based in Yokohama. Website:https://www.jvc.net/
7. Canon
Country: Japan
Canon Inc. is a Japanese multinational corporation headquartered in Ōta, Tokyo, Japan, specializing in optical, imaging, and industrial products, such as lenses, cameras, medical equipment, scanners, printers, and semiconductor manufacturing equipment. Website:http://global.canon/
8. Sony
Country: Japan
Discover a wide range of high-quality products from Sony and the technology behind them, get instant access to our store and Entertainment Network. Website:https://www.sony.net/
9. Yuneec
Country: China
Yuneec first started innovating in the aircraft industry before creating the first commercially successful, ready-to-fly fixed-wing RC airplane. Eventually, they transitioned into their increasingly popular aerial video quadcopter. In early 2017, they announced the launch of the Typhoon H520, designed specifically for commercial applications as well as a huge customer service initiative to provide high-quality service. In 2018, adding to their list of first, they launched the first-ever voice-controlled drone, Mantis Q. Yuneec joined the RC world by manufacturing fixed-wing RC aircraft. They later transitioned to building quadcopters and have become quite good at it. Yuneec drones are pretty large, featuring 6 to 8 propellers instead of the usual four propellers. Their drones are primarily used for commercial applications such as photography, inspection, and firefighting. Their most common models are the Breeze and the Typhoon drones, but they have many other drone models. Their notable tech includes voice control in their Mantis Q drones and the Intel RealSense Visioning system, an advanced form of obstacle avoidance.for more information- https://eventtechnology.org/yuneec-drones/ 
10. Autel Robotics
Country: China
Autel Robotics has been delivering solutions for new aerial exploration through the market-leading quadcopter and camera drone technology. They emphasize transforming complex technology into simple solutions and creating easy-to-use aerial devices for photography /filming and imaging. Autel Robotics is a fast-growing company in the UAV industry and a direct competitor to DJI. Autel Robotics and DJI drones are often pitted against each other due to their similarities in technology. Autel Robotics was released in 2012, and while they have not released very many drones, the models already in the market, the EVO series, look especially promising. for more information- https://eventtechnology.org/autel-robotics/
11. Skydio
Country: USA
Skydio was founded in 2014. In 2018, it launched the R1, which was widely regarded as a breakthrough in autonomous drones for consumers and as a platform for commercial development. In 2019, the company launched Skydio 2, which sold out in a single day. Skydio 2 is built around the Skydio Autonomy Engine – the most advanced flying artificial intelligence system in the world. for more information- https://eventtechnology.org/skydio/
12. Atlas Dynamics
Country: Europe
Atlas is an industrial drone manufacturer based in Europe. Established in 2015, Atlas has set out to build solutions that leverage groundbreaking unmanned capabilities to improve efficiencies and promote safety. for more information- https://wp.me/P1znQ8-77z
13. SenseFly
Country: USA
Headquartered in Wichita, Kansas – the "Air Capital of the World" – AgEagle is a global UAV industry pioneer engaged in delivering a unified line of high performance flight hardware, sensors and software that have earned the longstanding trust and fidelity of customers worldwide over the past decade.
Advanced UAVs matched with high precision sensors and smart, easy-to-use and enabling ground control and analytics software are indispensable building blocks for delivering valuable, actionable, data-driven insights. However, AgEagle's ingenuity isn't simply limited to delivering great tools to perform the same operations better. Innovation is about technology, but it is also an intellectual orientation deeply embedded within our DNA.
Check more detail: https://www.sensefly.com/
14. Force1
Country: USA
Force1 manufactures low-budget drones, RC cars, and even boats. Despite selling their products at a relatively lower price, you still get a decent camera, build quality, and some of them even qualify to be RTF racing drones. This makes them the perfect cheap entry-level drones. One of the best Force1 drones includes the Blue Jay, which costs $80 and features a 720p camera, and up to 10 minutes of flight time.
Check more detail: https://force1rc.com/
15. Elistair
Country: India
Elistair's leading aerial surveillance technology provides continuous, timely and actionable intelligence to help teams in the field protect lives and assets. We help those who serve and protect make faster and better decisions in critical situations, with cutting edge tethered drone technology. Our teams are committed to understand the daily life, missions, and problems of the security forces and soldiers to provide them with reliable and powerful solutions adapted to their needs.
Check more detail: https://elistair.com/about-us/
16. Freefly
Country: USA
Freefly manufactures accessories for cinematography including gimbals, cameras, and drones. They are famous for the Movi gimbals, handheld stabilizers, gesture-controlled focus and zoom, drone surfing, and 360-degree roll gimbals. Their drones are pretty powerful too, and they include the Alta 6, Alta 8, Alta 8 Pro, and Alta X. The Alta X can fly for up to 50 minutes on one battery and has a take-off weight of at least 77 pounds. Coupled with their advanced gimbals and cameras, you can achieve some complex shots that regular drones can't.
Check more detail: https://freeflysystems.com/
17. GoPro
Country: USA
GoPro is a leading manufacturer of cameras, gimbals, and other photography accessories that can be handheld or mounted on drones. They did try their hand at making drones and introduced the Karma drone. However, this drone failed due to a technical glitch, and they had to ground it. But GoPro is still thriving in the accessories business, with many drones now being manufactured to be compatible with their accessories. These include the Mavic Air 2, DROCON Bugs 3, and the Holy Stone HS7600D.
Check more detail: https://freeflysystems.com/
18. Aerialtronics
Country: Netherlands
Aerialtronics is a leading commercial drones manufacturer specializing in manufacturing drones and accessories for public safety, surveying, agriculture, and inspection. They released the Altura Zenith Drone a few years ago, and it's one of the most versatile drones in the commercial drone world. With a 40-minute flight time, extended operating range, and payload capability, there's a lot you can do with this drone. For instance, you can attach their Pensar device that recognizes objects and detects license plates on vehicles. It also features a dual-spectrum camera that enhances data collection to allow companies to make data-driven decisions.
Check more detail: https://www.aerialtronics.com/
19. Sky Viper
Country: USA
Sky Viper is a renowned manufacturer of entry-level drones for racing, aerial photography, and acrobatics. Their drones are built on the ArduPilot flight controller platform, which controls most of the drone's aspects, making it easy even for beginners to fly the drone. Better yet, Sky Viper also has an app that allows you to try flying a drone virtually before you fly the real thing. Their most popular drone models include; Journey GPS drone Scout Video Drone Furry Stunt Drone Dash Nano Drone
Check more detail: https://sky-viper.com/
20. AguaDrone
Country: USA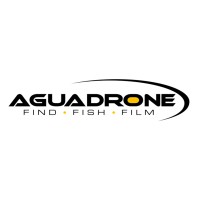 So far, I've mentioned some top drone companies making toy drones, consumer drones, and commercial drones. Now, AguaDrone sets itself apart from the rest by making drones for fishing. That's right. For starters, they equipped the drone with a Sonar Pod that allows your drone to work as a fish finder. This Sonar Pod will take images and relay them to your smartphone through WiFi. Secondly, this drone can take off and land on water, and it features a waterproof camera, making it easy to find and film fish without damaging any of your gear. Better yet, it even has a bait release system. So, you not only find fish, but you can also lure and catch fish using the drone.
Check more detail: https://www.aguadrone.com/