1. Field Drive
Country: Belgium
field drive in partnership with Zenus Biometrics has developed the first facial recognition check-in specifically for the events sector. Our cutting-edge technology allows attendees to check in using only their faces while their full-color badges are printed instantaneously. This ensures a fast, seamless, personalized, secure, and memorable experience for all.
Website:https://fielddrive.com/facial-recognition-check-in-for-events
2. Zo Je Tech
Country: China
Based in Shenzhen, the innovation center of China, Hong Kong ZOJE Intelligent Technology Co., Ltd was established in 2012, specializing in turnstile gates and security control systems ever since the very beginning.
Website:https://www.zojetech.com/solutions/
3. ScanVis
Country: Hong Kong
Scanvas well-proven access control solution helps create safer and more personalized events using the most accurate, facial recognition technology.
ScanViS CamGuard system was adopted at different industry events from thousands to over 100,000 attendees for venue access control and enhanced security. It speeds up the on-site check-in process by reducing 50% queuing time of registered attendees. With facial recognition technology, organizers can non-intrusively track attendee participation to determine which sessions are the most popular based on attendance.
Website:https://www.scanvis-ai.com/en/industries/events-conferencing
4. Achievevion
Country: Mc Lean
After much forethought and brainstorming as well as several trial runs, the team at Achieving developed a biometric application for a face recognition solution that makes it possible to extract features from a person's photos using computer vision.
https://achievion.com/portfolio/face-recognition-software.html
5. EventExtra
Country: Hong Kong
EventXtra is the best virtual event platform and event management software in Asia, which has worked with thousands of brands and powered more than 5,000 events in 102 countries, such as virtual trade shows, conferences, exhibitions, and many other types of online events.
Website:https://eventxtra.com/blog/check-in-app/facial-recognition/10622/
6. Kaza Matrix
Country: India
Kaza Matrix is a full-fledged Event Check-in solution firm catering to Trade Show Organisers, Event Managers, Conferences, etc. Our state-of-the-art Facial Recognition Technology Software and Web & Mobile Technology platforms are crafted and designed to ease the Check-in process and provide a smooth and quick solution. Our solution can used to scan and search from either a small or large database of registered faces and can be integrated with a check-in process easily
Website:http://www.kazamatrix.com/
7. Mingtetech
Country: China
Established in 2005, Shenzhen Mingte Tech Co., Ltd. is a leading and professional worldwide provider of Smart Card Readers, Card Collectors & Dispensers, and Banknote Validators. Specialized in design, development, sales and manufacturing of Smart Card Readers, Card Collectors & Dispensers and Banknote Validators, MINGTE provides OEM and complete custom payment solution for every imaginable application, including ATMs, CDMs, Kiosk Terminals, Payment Systems, Vending Machines, Fuel Dispensers, Gaming Machines, Electric Vehicle Charging Piles, POS Terminals, other ID Terminals, Parking Meters, Security & Access Control Terminals and Credit Authorization Terminals etc.
Website:http://www.mingtetech.com/en/ABOUT/index.html
8. Corbin Ball
Country: USA
Corbin Ball, CMP, CSP, DES is a speaker and independent third-party consultant focusing on meetings technology. With 20 years of experience running international citywide technology meetings, he now helps clients worldwide use technology to save time and improve productivity
Website:https://www.corbinball.com/article/42-technology-how-to-use-it-better/233-face-recognition-the-next-step-to-streamline-events
9. Event Tech Softwares
Country: East Norriton
The Event Tech Group is a global event management software and service provider. Our mission is to optimize event and trade show management by offering a comprehensive suite of event management technology specifically designed to manage every aspect of your event from beginning to end.
Website:https://www.eventtechsoftware.com/face-recognition
10. Sensory
Country: USA
Sensory's technologies have shipped in over three billion products from hundreds of leading consumer electronics manufacturers including ATT, Hasbro, Huawei, Google, Amazon, Samsung, LG, Mattel, Motorola, Plantronics, GoPro, Sony, Tencent, Garmin, LG, Microsoft, Lenovo, and more. Sensory has over 60 issued patents covering speech recognition in consumer electronics, biometric authentication, sensor/speech combinations, wake word technology, and more.
Website:https://www.sensory.com/
11. BioID
Country: Germany
Every one of us has struggled to deal with overwhelming passwords, and at the same time we are all personally concerned about the risk of identity theft and care deeply about protecting our privacy. Given such a dilemma, we decided to build a recognition platform to free us from these nightmares for a better digital life.
Website:https://www.bioid.com/company/
12. Kairos
Country: USA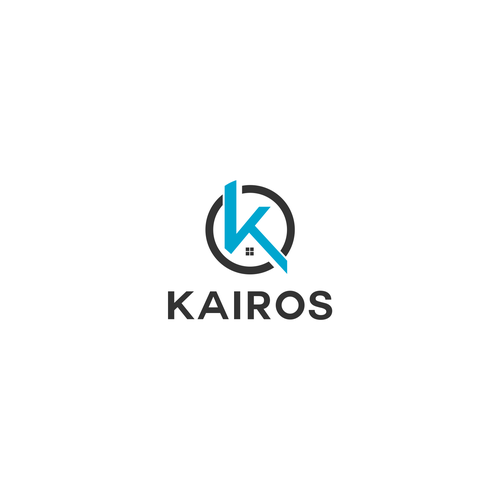 The leading face recognition AI company with an ethical approach to identity, that reflects our globally diverse communities. Through computer vision and deep learning, we recognize faces in videos, photos, and the real-world—our innovative API platform simplifies how developers and businesses integrate human identity into their software.
Website:https://www.kairos.com/
13. SkyBiometry
Country: Lithuania
Introducing a free, cloud-based face detection and recognition API based on a facial recognition algorithm from Neurotechnology, the underlying technology behind many commercial facial recognition products around the world. The SkyBiometry API also offers a range of paid plans and services to help customers rapidly integrate biometric technologies into their products and online services.
Website:https://skybiometry.com/
14. Megvii
Country: China
Megvii is an artificial intelligence company specializing in AI for IoT applications. Empowered by our world-leading AI research and cutting-edge engineering, we have developed an AIoT product system built around integrated hardware and software solutions catering to three core applications: Consumer IoT, City IoT, and Supply Chain IoT. Through these solutions, we deliver value for our customers and society by creating a smarter, more connected world.
Website:https://en.megvii.com/
15. Betaface
Country: Germany
We offer ready components, such as face recognition SDKs, as well as custom software development services and hosted web services with a focus on image and video analysis, faces and objects recognition.
Website:https://www.betaface.com/wpa/
16. Cognitec
Country: Germany
Cognitec Systems was founded in 2002 in Dresden, Germany, by a team of experts who recognized the growing demand for biometric software and hardware solutions.
Our founders had been working on algorithms for the FaceVACS technology since 1995, and have supplied market-leading products to government and industry customers worldwide since 1996.
Website:https://www.cognitec.com/
17. SenseTime
Country: Hong Kong
SenseTime is a leading AI software company focused on creating a better AI-empowered future through innovation. We are committed to advancing the state of the art in AI research, developing scalable and affordable AI software platforms that benefit businesses, people and society as a whole, while attracting and nurturing top talents to shape the future together.
Website:https://www.sensetime.com/